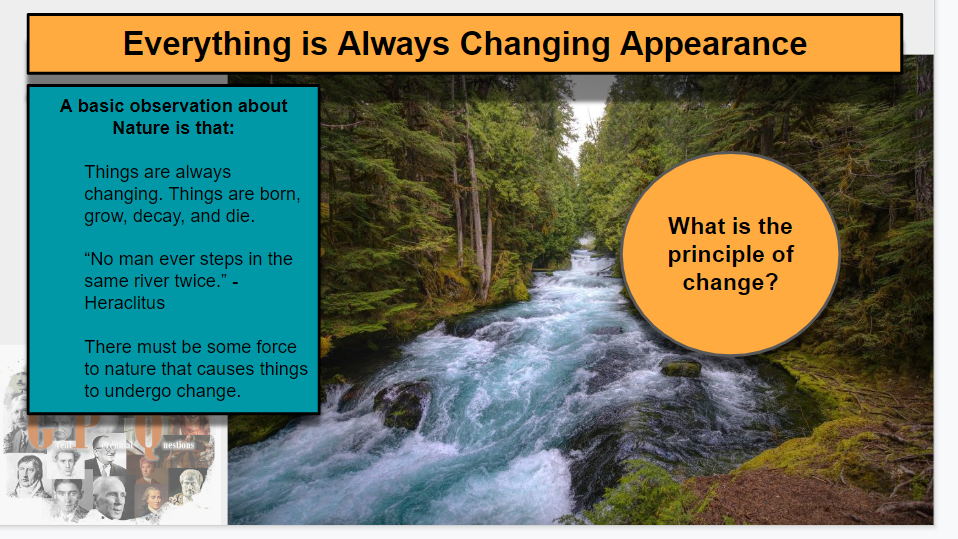 Lectures, Notes, Presentations
Each lesson in this course comes with a personal lecture from me, with typed course notes helping you to understand the content, and with a visual presentation breaking down key ideas.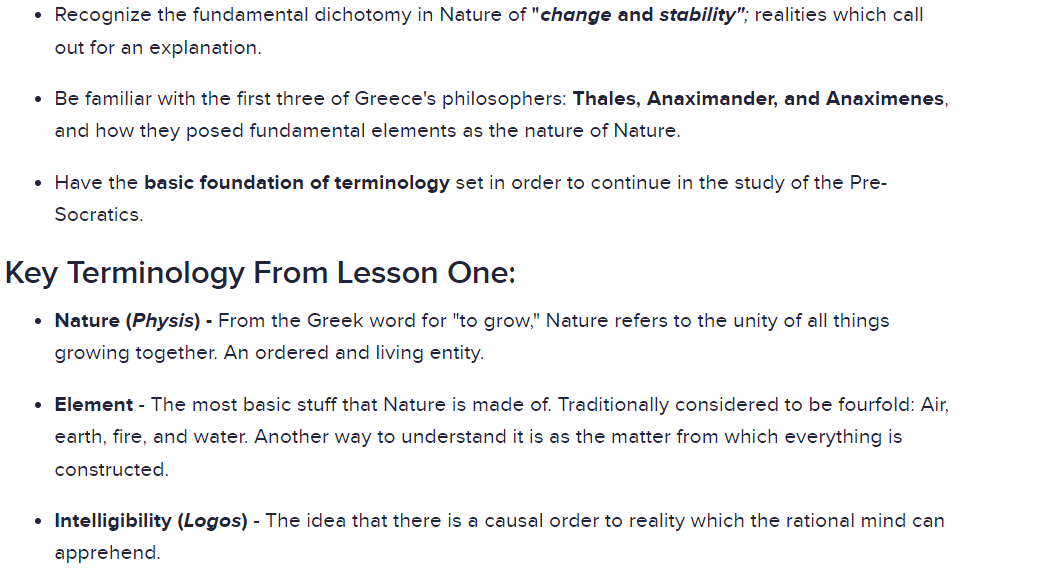 Key Terminology and Learning Outcomes

Each lesson includes key philosophical terms defined so that the student can build their vocabulary and create a foundation of understanding. Likewise, take away points are defined at the beginning of each lesson to clarify what learning outcomes should entail.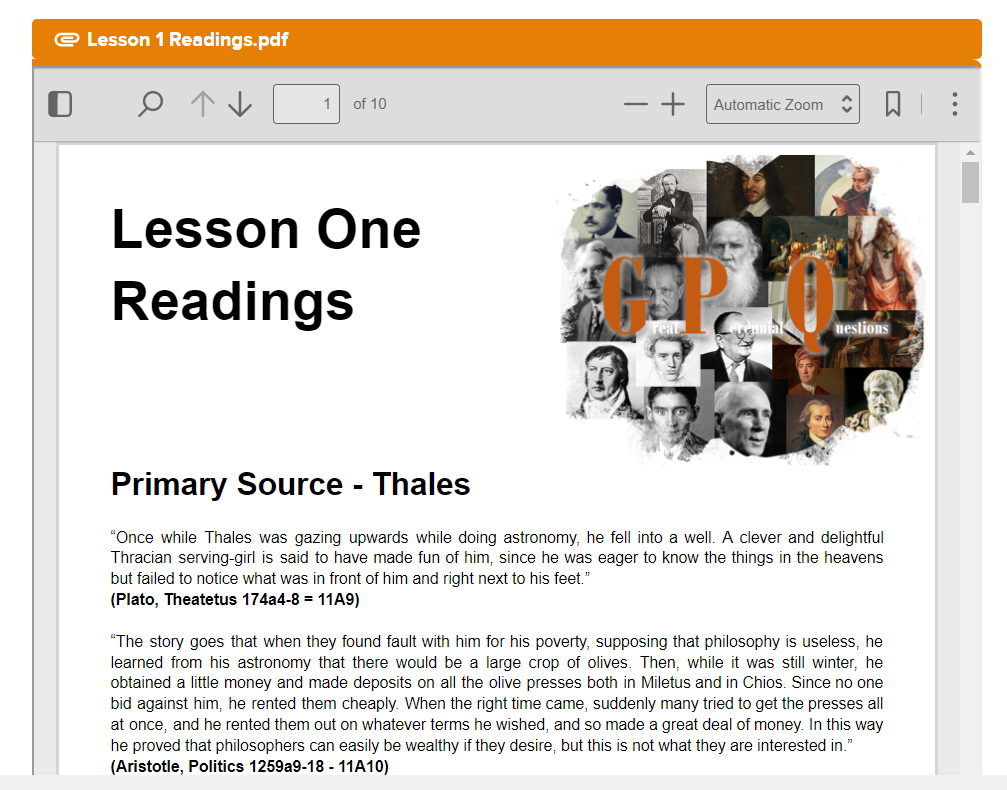 Primary and Secondary Source Readings
The discipline of philosophy requires the direct engaging with primary and secondary sources. Readings from the extent writings of each Pre-Socratic will be assigned for each lesson, along with a famous commentary from the historian of philosophy, F.C. Copleston. Extra resources, such as podcasts will be included as well so that the student who wants to master the material can do so.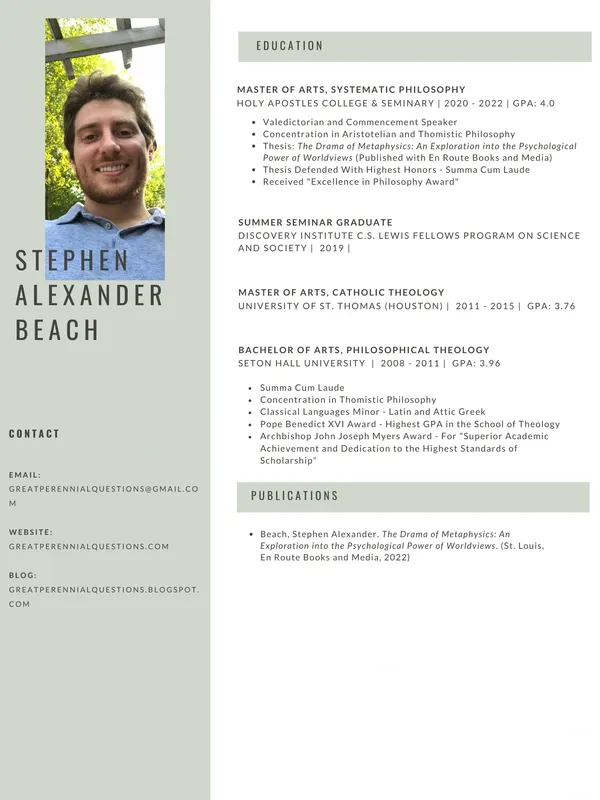 About the Teacher
To learn about what Great Perennial Questions has to offer, please first take a look at the GPQ blog and homepage at www.Greatperennialquestions.blogspot.com and www.Greatperennialquestions.com .

Stephen Alexander Beach is a graduate student of philosophy. He most recently graduated as valedictorian from Holy Apostles College and Seminary with a Master's degree in Systematic Philosophy. He is currently pursing programs to achieve a PhD in philosophy.

Check your inbox to confirm your subscription